Meetups
Hello there! We at ioki love being part of our local developer community in Frankfurt and the Rhein/Main area.
---
Location
We are also happy to have a beautiful office in the city center, close to the old opera and just a five minute walk to the next S-Bahn station or U-Bahn station.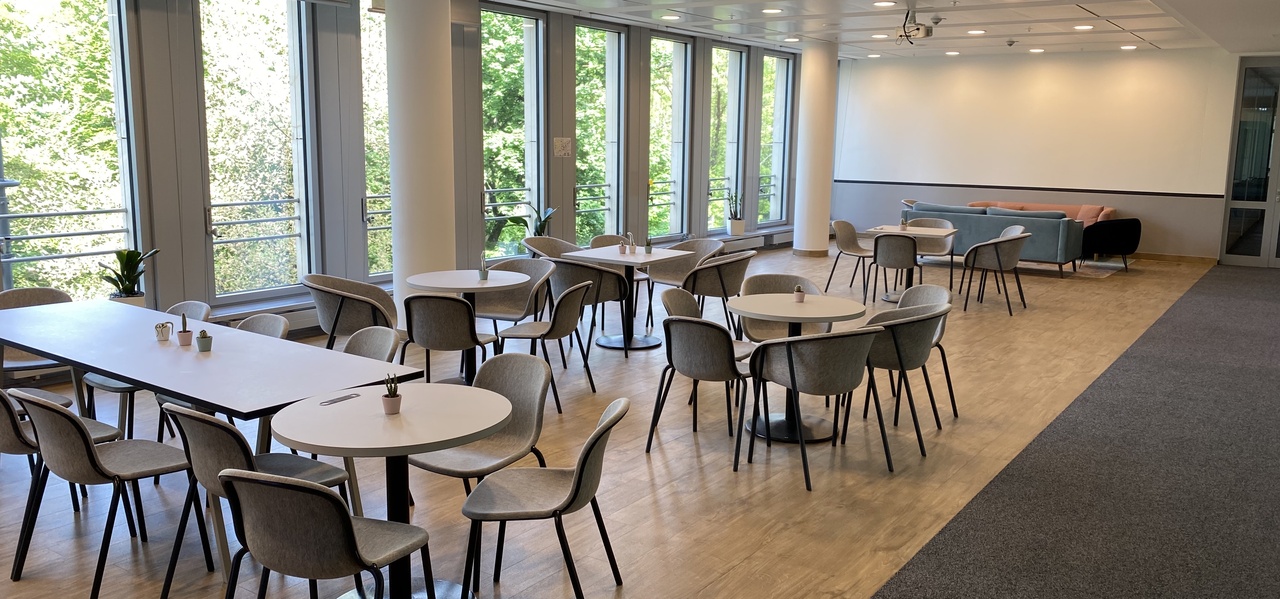 Meetups take place in a huge and well-ventilated space. There are many small tables that allow the attendees to distribute themselves within the room, with presentations projected on the wall.
You can feel at home and it won't be crammed. 🙂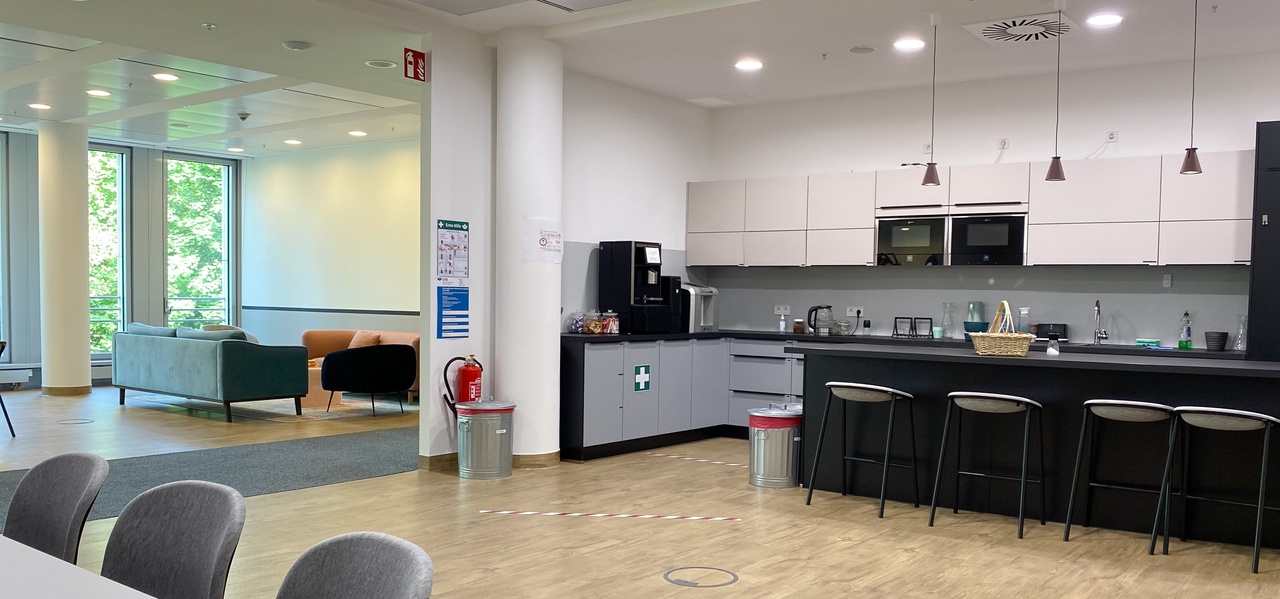 ---
Corona Guidelines
It is our top priority that you and everyone in our offices are feeling safe at all times.
So we commit to these guidelines:
What we ask from you
Easy: If you feel sick, please cancel your participation on meetup.com
Recommended: Test yourself at home before leaving
Individual: During the meetup you are free to wear your mask
What we are doing for our guests and the iokians
We limit meetups to a number of participants that makes sure there is still enough personal space for everyone
The meetup area is separated from the offices
Meetups will start after the core working hours
We will inform the iokians about scheduled meetups, so they can decide wether they want to participate
The meetup space
We have chosen a spacious area separated from the area where the iokians work in
The building has a high-tech ventilating system
We are looking forward to meet you!
If you have any questions upfront, you can always say hello at meetups@ioki.com.
---
Previous Meetups
2023
2022
---
Friends
Over the years, iokians have contributed to many different user groups in our area, by giving talks, organizing events or hosting meetups at our office.
After Work Racket
CocoaHeadsFFM
CSS Frankfurt
Elixir Frankfurt
Emacs FFM
EuRuKu 2019
Fun With Maps
Google Developer Group Frankfurt
Gophers Frankfurt Rhein Main
Hacktoberfest 2019 @ DB Systel
Kotlin
Live Coding Frankfurt
Mechanicon - Mechanical Keyboard Meetup
React Girls
React Native
Ruby Frankfurt
Techettes
We Are Developers
Webmontag FFM
Women Tech Makers
---
Get in touch!
If you have any questions - as an organizer or an attendee, just say hello! We are happy to help!
---
Frequently Asked Questions
Q: I am about to give a talk at your location, what's the technical setup?
A: Your presentation will projected on large wall (you can see the projector and the wall in the first image). If you have a Macbook, you can connect via AirPlay otherwise you can use a HDMI cable.